Stellar® S6
The Stellar® S6 provides performance, durability and consistent quality in standard 9″ length. Now available with EcoTek® biodegradability technology for a 0.15mm (6mil) gloves that excels at protecting your hands and the environment.
Features & Benefits
TouchTek® protects skin and prevents workspace contamination
Featuring EcoTek® biodegradable in a landfill to ASTM D5226-12
MilTek® optimises thickness for durability and greater tactile sensitivity.
1.5 AQL offering high-performance protection
Touchscreen compatible
Fully textured surface provides excellent wet and dry grip
Beaded cuff allows for easy donning and removal
Pure nitrile prevents latex allergic reaction
Skin Health Alliance accredited.
Environments
Dry Environments
Oily & Wet Environments
Industries
Agriculture
Automotive
Chemical
Cosmetics
DIY
Facilities
Light Assembly
Painting
Pharmaceutical
Tattooing
Utilities
| | |
| --- | --- |
| Construction | Nitrile |
| Colour | Black |
| Fingertip Thickness | 0.14mm |
| Palm Thickness | 0.13mm |
| Cuff Thickness | 0.10mm |
| Length | 229mm |
| Tensile Strength | 22MPa |
| Elongation | 540% |
| Sizes | 7 (S) – 11 (XXL) |
| AQL | 1.5 |
| Powdered / Powder Free | Powder Free |
| EN 374-1:2016 | Type C |
| EN 374-5:2016 | Yes |
| Food Approved | Yes |
| Pack Qty | 100 |
| Box Qty | 1000 |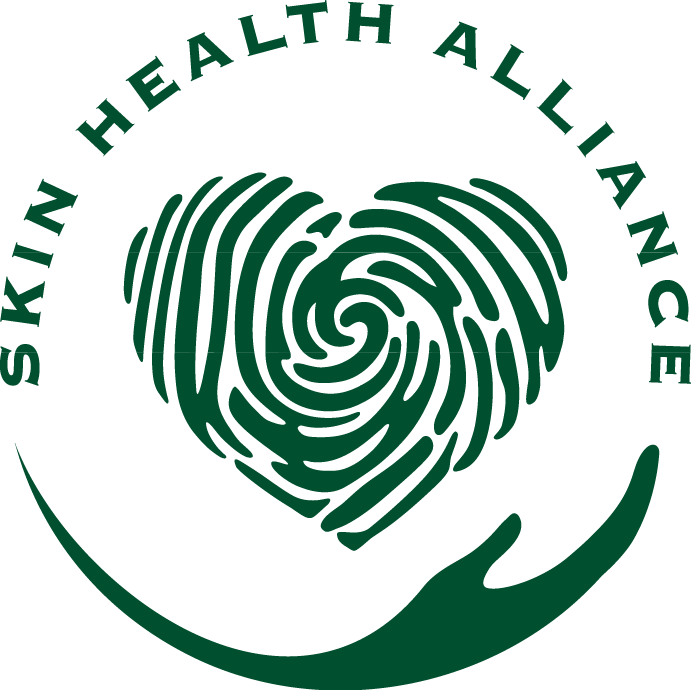 TECHNOLOGIES INSIDE THIS GLOVE

By removing the chemicals used in the manufacturing process from the final glove, our TouchTek technology provides a safer environment on the inside, while increasing performance capabilities on the outside. Unique post-processing technology produces a glove with less chemicals that is up to 75% cleaner than others available on the market, as verified through USP 661 testing.
The TouchTek advantage is two-fold. First, by reducing the chemical residue, potential skin reactions are minimized. Chemicals serve the purpose of creating a stronger glove material and increasing barrier properties, but many act as irritants to the hand. The residue can trigger an adverse reaction, such as redness, dryness or itchiness, on the skin and within skin membrane.
In fact, some sufferers believe they are experiencing an allergic reaction to certain glove types, when—in reality—it's actually from the residual chemicals used to improve the glove's strength.
The second benefit comes in the form of workplace productivity. Not only does eliminating the residue protect the hand, but it also protects the work environment.   Because TouchTek leaves a virtually chemical-free environment, smudges, oils and residue that stick to work surfaces or compromise product integrity are eliminated. Overall performance and efficiency remains uncompromised.
TouchTek technology not only protects surfaces from glove-based contamination, but promotes skin and hand health, minimizing the risk of common skin conditions such as dermatitis, type IV allergies as well as the costs associated with lost worker productivity.

Our MilTek technology delivers a more consistent material thickness across the entire glove – from fingers to palm to cuff. This breakthrough technology involves a production process that delivers a smoother thickness gradient – which is the thickness deferential between the three areas – that gets as close to zero as possible.
So what does this all mean to you, the single use glove user? You do experience greater finger dexterity, which results in greater productivity and efficiency. You don't experience finger fatigue. You'll be much less prone to long term musculoskeletal disorders. You'll benefit from greater protection from contaminants. And, the thicker cuff will result in a stronger glove, so fewer glove changes and less wasted gloves.
As a result of our specifically engineered polymer formulations and intricate dipping motion control, a MilTek-produced glove demonstrates less tear, better tactility and a better quality consistency. The bottom line: You get performance without the pain.
SW EcoTek Biodegradability Technology:
EcoTek is an important technology SW has developed in support of global sustainability initiatives. The new technology dramatically accelerates biodegradability of our nitrile gloves ultimately in landfills.
Gloves are the Same, Only Better:
SW nitrile gloves updated with EcoTek Biodegradability Technology deliver the same performance and comfort as the non-EcoTek gloves, but are rapidly biodegradable in landfills.
Rapid Biodegradability:
SW nitrile gloves with EcoTek biodegrade in landfills through the action of naturally occurring microorganisms. Long term landfill biodegradation testing according to ASTM D5526-12 has reported 92.6% biodegradation of our gloves with EcoTek in only 945 days. Non-EcoTek nitrile gloves exhibited virtually no degradation (up to only 1.1%) during the same period. ASTM D5526-12 test results do not predict future biodegradation.
Contribution to Global Sustainability:
SW's EcoTek Biodegradability Technology ultimately reduces waste, saving valuable landfill space by facilitating the breakdown and return of nitrile gloves to nature in timeframes that can be measured in months and years rather than centuries.
Want to become a
Distributor?
Speak to us today about our full product range