Resolute System Technology
"RESOLUTE SYSTEM TECHNOLOGY" IS THE INNOVATIVE NEW CREATION FROM SIXTON PEAK. THE SAFETY SHOE THAT PROVIDES THE VERY BEST SMART CUSHIONING! The Sixton Peak®, Resolute System Technology concept was developed with English partner D3O®. It has been tested in collaboration with the University of Padua's Department of Mechanical Engineering, and in the Sixton Peak® research and development department.
The Resolute footwear concept was developed by the Sixton Peak® R&D team in collaboration with its English partner D3O®,
which specializes in high-performance impact protection solutions and collaborates with the best companies and brands in the world.
It is at the forefront in the development of highly efficient protective components for many sectors, and now with Sixton Peak® also in the safety footwear sector.
Resolute Benefits
Comfort – D3O® material takes vertical impact and dissipates the force laterally reducing stress on joints for day in, day out all year round comfort.
Stability – Combined with Dynamic Heel Control and StabilActiv support, Resolute shoes by Sixton Peak® ensure the foot is positioned & supported correctly for better alignment of the ankles, knees and hips, reducing load on the plantar region and the risk of rolling the ankle.
Durability – The D3O® heel insert has been tested to withstand 8 hours of work for 224 days at a force of 120kg and showed no sign of any degradation, maintaining both the comfort and stability performance for the entire life of the shoe.
Resolute® System footwear by Sixton Peak® is available in a number of styles,
including the new Resolute® Green –with all uppers certified to include at least 40% recycled plastic recovered from oceans and inland waterways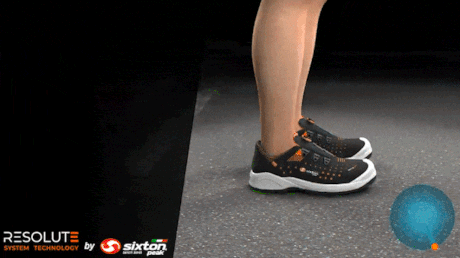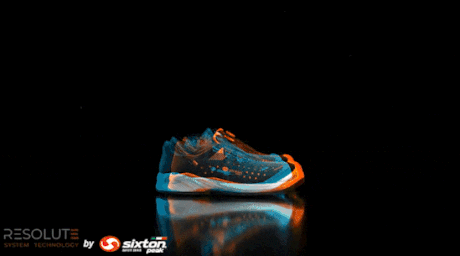 We can help!
Now, Keypoint can also offer personally tailored footwear solutions thanks to our Secosol Complete + foot scanning system.
At our mobile clinic, we will take a digital imprint of the wearers feet and find the best possible footwear and insole combination to maximise comfort,
support and durability & most crucially, employee wellbeing.
Get in touch
To book our mobile clinic Contact:
Tom Harper Sixton Footwear Technical Specialist Email:
tharper@keypoint-uk.co.uk
Website: www.keypoint-uk.co.uk